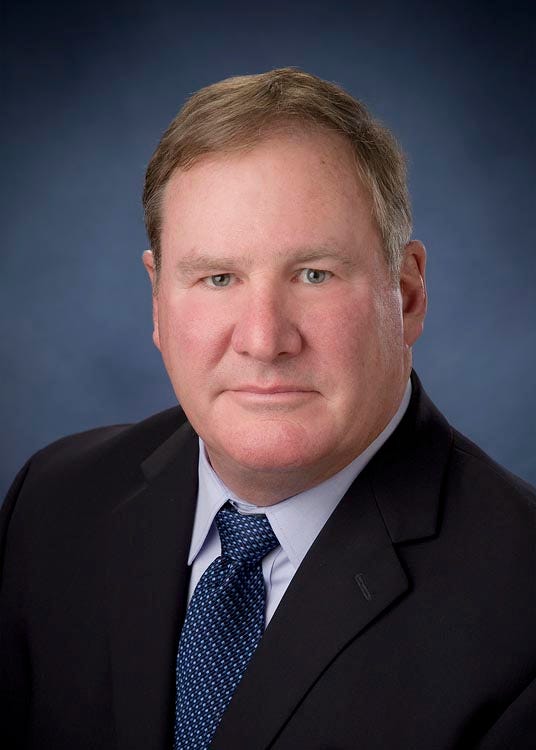 By Jon DePaolis
Orland Park Police Chief Timothy McCarthy is set to retire on Aug. 1, per a news release sent out by the Village of Orland Park on July 1.
McCarthy has served as the Village's police chief for 26 years and also is the U.S. Secret Service agent who was shot in 1981 while protecting former President Ronald Reagan. In total, he has been in law enforcement for 48 years.
"Chief McCarthy, a longtime Village resident, has faithfully and diligently served the Village as its chief of police," stated Orland Park Mayor Keith Pekau in the press release. "He has provided steadfast and dependable leadership to the men and women of the Orland Park Police Department throughout this entire period. I have appreciated and benefitted from his wise counsel since I've joined the Village as mayor and remain thankful to have served the community alongside the chief who has always been a consummate professional."
McCarthy was appointed to the position in 1994. The Village's press release credits his efforts in "transforming the Orland Park Police Department into a 21st century model, with an emphasis on transparency and robust community engagement efforts."
"While he will be sorely missed by everyone, I know he is looking forward to spending more time with his wife of 47 years, three children, and seven grandchildren while seeking new opportunities to continue to serve his community and his country," Pekau stated in the press release.
After McCarthy's retirement, the press release stated that Orland Park Deputy Police Chief Joseph Mitchell is to be appointed interim chief of police.
---
NOTE FROM THE PUBLISHER
Hello!
As it has been more than a month since the last time I checked in, I wanted to restate just how appreciative I have been of your support since Richard Free Press launched in April. Simply put, it has been astounding to me and I cannot thank you enough.
But I also have been sitting on some news about the future of Richard Free Press for a few weeks. The good thing is that it is great news to be able to share.
Last month, Richard Free Press entered into a partnership with Patch. As of this past weekend, you will start seeing some of Richard Free Press' articles appearing on Patch websites. Those stories will link back to Richard Free Press and everything that shows up on Patch from us will still originate from Richard Free Press first. It will just find a second life over there at Patch.
It's an arrangement that works for both sides. Patch gets more local coverage in the south suburbs. Richard Free Press gets the opportunity to showcase its work to a wider audience.
For me, it also accomplishes a goal that I made for myself when I started this site: To do the news right. Well, in order to do the news right, people need to see it. This arrangement allows more people to get the chance to see the work we are doing and become more informed about the towns in which they live.
Also, as we continue to grow, you may start to see our coverage expand. We have heard from readers and people in the community, and I can tell you that we consider every suggestion we get. Does that mean we will be covering sports in the fall? I can't promise that. Will we start delving into some school news here or there? Not making any promises, but it's possible.
What I will tell you for sure is that your opinions matter to me — and we will keep you informed about how our coverage may evolve over time.
We have big plans for the rest of 2020. I'm glad all of you have been on the ground floor with us. But I can't wait for you to see the second level.
-Jon DePaolis
P.S. — I forgot the biggest and best news of all. The love of my life, Jenny O'Connor, said yes. Thank you to Jean Lachat Photography for so perfectly capturing the best day of my life.